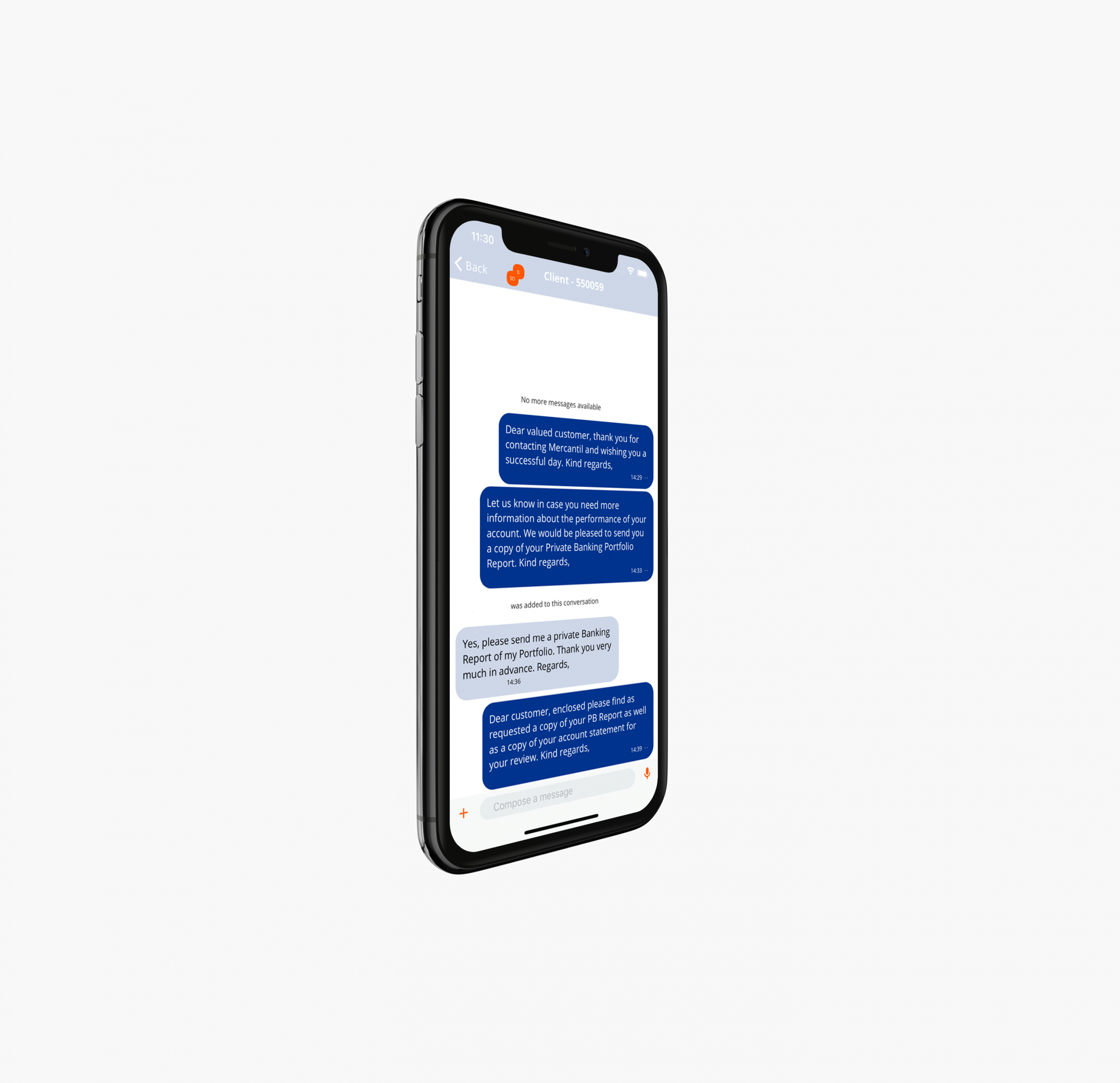 Enhanced banking services via messaging
With the launch of the messenger "Mercantil Suiza Contact" we take a further step in the implementation of a safe and uncomplicated way for customers to stay in contact with the Bank and the Relationship Manager
Changes of address, placing an order, obtain information on banking products – this and much more is now possible for our customers with the ease of chat messaging. The application complements the existing services offered in our E-Banking to enable enhanced interaction, convenience and value for our customers. With the launch of the messenger "Mercantil Suiza Contact" we take a further step in the implementation of a safe and uncomplicated way for customers to stay in contact with the Bank and the Relationship Manager.
Thanks to encryption and a two-factor authentication, the messenger enables secure communication between the bank and the customer. To use the messenger, customers only need the latest version of the Mercantil Suiza Contact application on their smartphone and the activation letter.
"The new Mercantil Suiza Contact application enables a modern dialog between the Customer and the Bank. The application offers great potential for further developments. For example, it will allow a secure document exchange in the future or business transactions to be mapped, which will significantly speed up interaction between the Bank and the Customer. With the chat function, Relationship Managers also have another way of providing their customers with professional advice, informing them about important events and responding to any questions they may have," explains Thomas Ita, CEO of Mercantil Bank (Schweiz) AG.